Notifications for Google Sheets
Get notified when your spreadsheet is updated.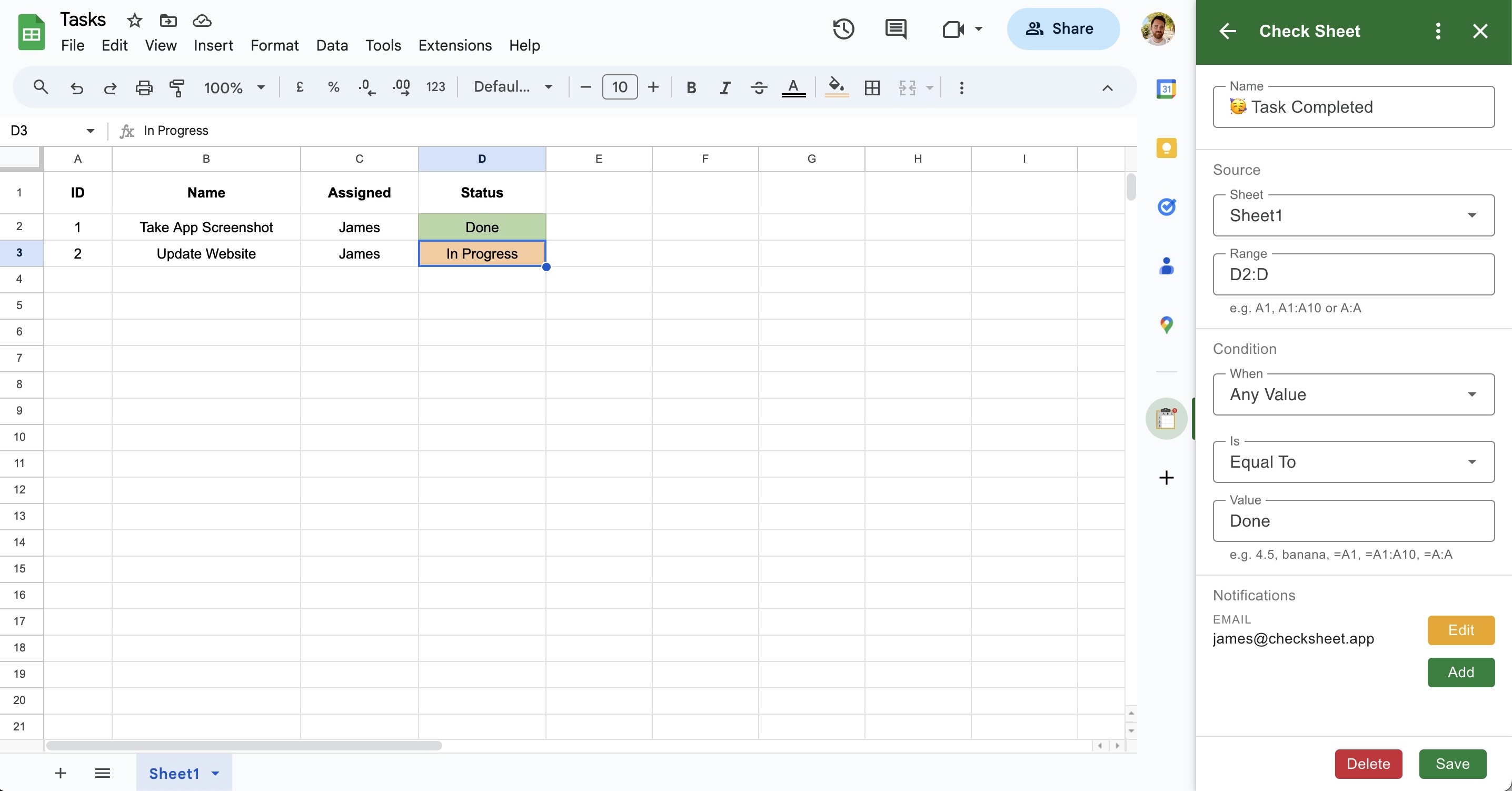 Features
✅ Checks

Create multiple checks per spreadsheet that constantly monitor if a condition is met.

🔔 Notifications

Send notifications to multiple users when a condition is met via Email, Slack or Microsoft Teams.

📝 Customisation

Customise the content and formatting of your notifications using data from your spreadsheet.
Supported Services
Email

Send notifications from Google Sheets to multiple email addresses.

Slack

Send notifications from Google Sheets to Slack channels.

Microsoft Teams

Send notifications from Google Sheets to Microsoft Teams channels.
Use Cases
💌 Task Management

Post in a Slack channel when a task is completed.

📬 Form Submissions

Update Microsoft Teams when a form submission is received.

📈 Price Monitoring

Email yourself when a stock reaches a certain price.

⏱️ Reminders

Email a client to remind them their payment is due today.

🚨 Stock Alerting

Send an alert to Slack when stock levels are running low.

🥳 Targets

Post a message in Microsoft Teams when a sales target is hit.
Install Now