Notifications for Google Sheets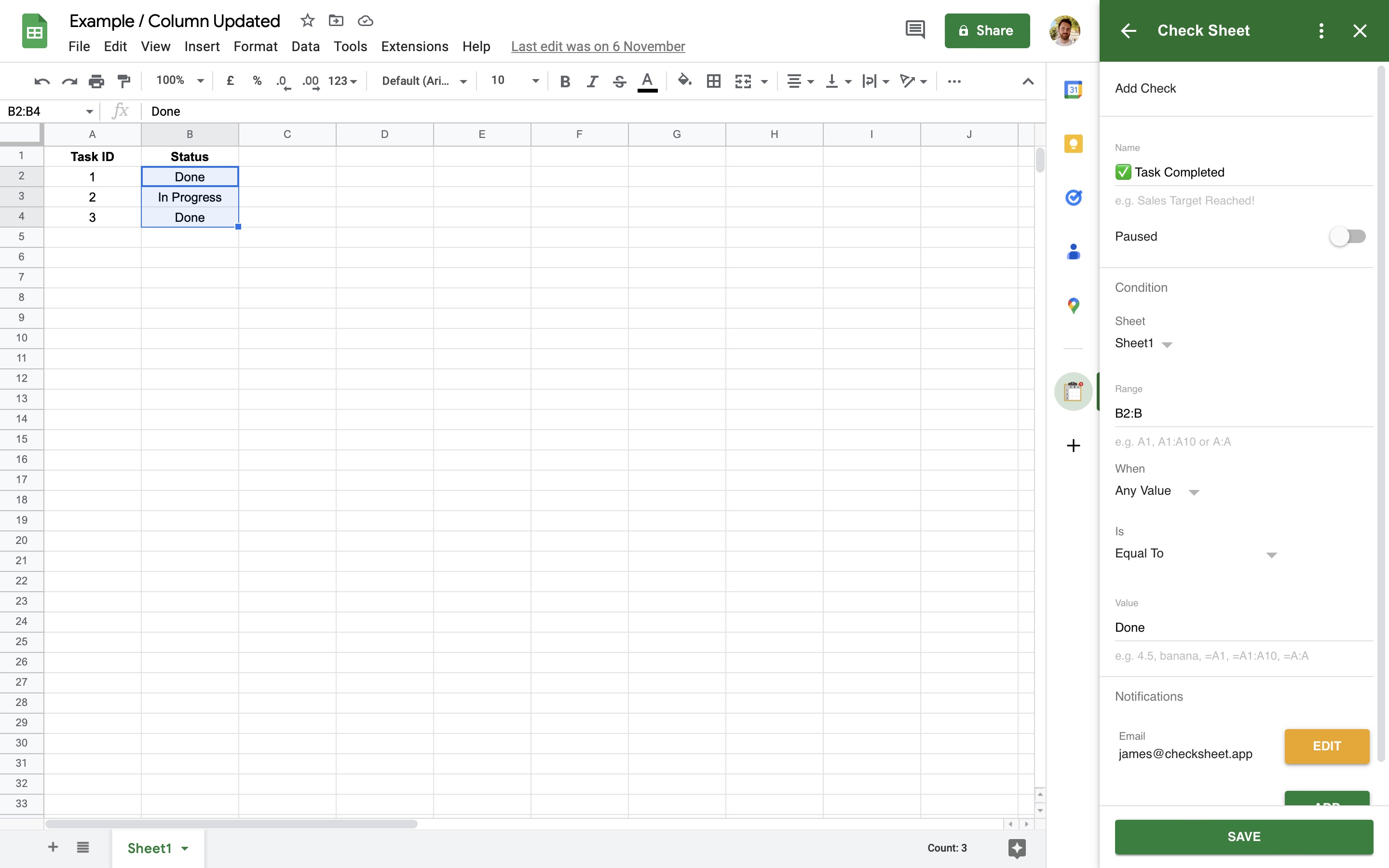 Features
✅ Checks

Create multiple checks per spreadsheet that constantly monitor if a condition is met.

🔔 Notifications

Send notifications to multiple users when a condition is met via Email, Slack or Microsoft Teams.

📝 Customisation

Customise the content and formatting of your notifications using data from your spreadsheet.
Use Cases
💌 Task Management

Post in a Slack channel when a task is completed.

📬 Form Submissions

Update Microsoft Teams when a form submission is received.

📈 Price Monitoring

Email yourself when a stock reaches a certain price.

⏰ Reminders

Email a client to remind them their payment is due today.

🚨 Stock Alerting

Send an alert to Slack when stock levels are running low.

🥳 Targets

Post a message in Microsoft Teams when a sales target is hit.